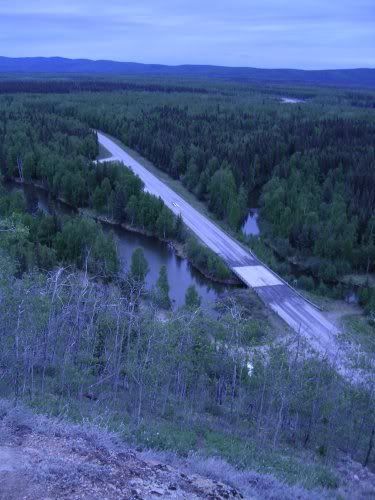 Ashley grew up in the Sa1cha area, near North Pole, AK. As a kid, she used to climb the Sa1cha bluff with her friends and sister and swore she would do so again before we left the area. We were late getting out, though, and it was around 11 p.m. that night when we started to leave the area. I knew she wouldn't get another chance, this trip, and asked if she was still up for it.
"Well, do you want to climb the bluff at 11 at night?" she asked.
"Hell, I'll do it just to say I climbed the bluff at 11 at night," I said.
By the time we made it to the top it was 11:30 p.m. It was still twilight.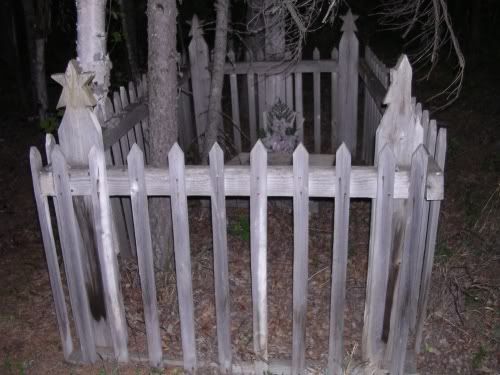 Mid way up the bluff is the location for a graveyard for the
Sa1chacket indians
. I can't find them in Google, so the rumors of how small they are in number may be true. In fact, according to local Sa1cha tradition, there is one surviving member of the tribe left in the area and she will be the last person allowed to be buried on the bluff when she dies.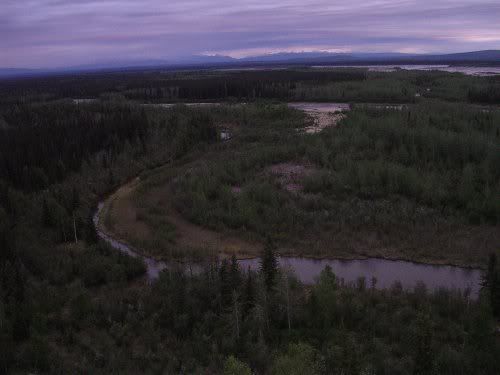 Another look from the Sa1cha bluff, including the Sa1chaket river for which the area is named.